REAL. COMMUNITY. ROOTS.
INTEGRITY IN WELLNESS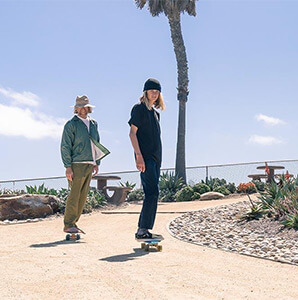 ANDY DAVIS
Southern California Surfer Andy Davis is a friend of NewGreens and one of the most stoked and passionate people you will ever encounter. And his art is an extension of the electric enthusiasm he has for wave riding and the culture that surrounds it. When asked to describe his work he doesn't have anything cryptic or lofty to say about it, he keeps it mellow as always: "There isn't any attitude, and it's not confrontational," says Andy. "It makes people smile, or laugh, but mostly I hope it just makes them feel good.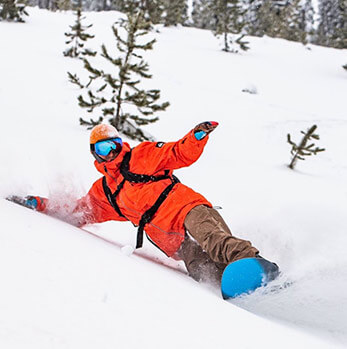 TODD RICHARDS
Todd Richards is a professional snowboarder from Encinitas, CA. and is widely regarded as an influential free style snowboarder, who helped introduce "skate style" at a time when the sport was mainly influenced by alpine racing events.Todd has two US Open halfpipe titles under his belt and was a member of the 1998 US Olympic Halfpipe Team. When he's not surfing, skateboarding or snowboarding, he's usually acting as the voice of NBC's snowboarding events.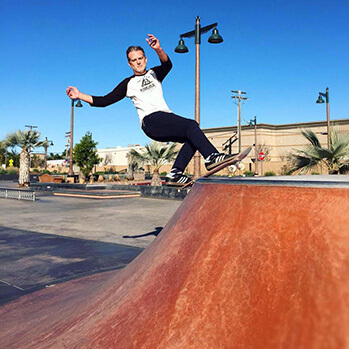 MIKE NELSON
Growing up in Pacifica, a sleepy Nor-Cal beach town, Mike spent most of his teen years skateboarding the San Francisco streets and going to punk shows. He eventually moved to Del Mar in 1988 after coming down for a skate contest in Oceanside for a skate contest and experiencing the warm air and ocean. After getting his degree in graphic design from SDSU, he worked as an art director for Foundation Skateboards and then Duffs Shoes before starting his branding agency in Solana Beach in 1999. Twenty years later, living in Leucadia with his wife & two kids, Mike still enjoys branding healthy food & active lifestyle brands while skateboarding and surfing as much as possible.

BECOME AN AMBASSADOR AND EARN 20%
The New Greens Brand Ambassador Program is designed for influencers who help keep us healthy and bring happiness into our lives, who keep our bodies fit, who keep our minds sharp and inspire us with their creativity across social media.