What's better than that? Our Turbo-charged Berry Greens uses sprouting methods that leave the food in its most natural, healthful raw state for easy digestion and assimilation. The focused energy mushroom blend - tastes great, 100% organic vibrant green juice to make your body smile doing all the things you love to do for as long as possible.
LIKE THE TASTIEST SALAD YOU NEVER MADE, IN A GLASS.
Delivers all the daily essentials… in one glass with focused energy so you can hit the day with your best Turbo-Charged Self.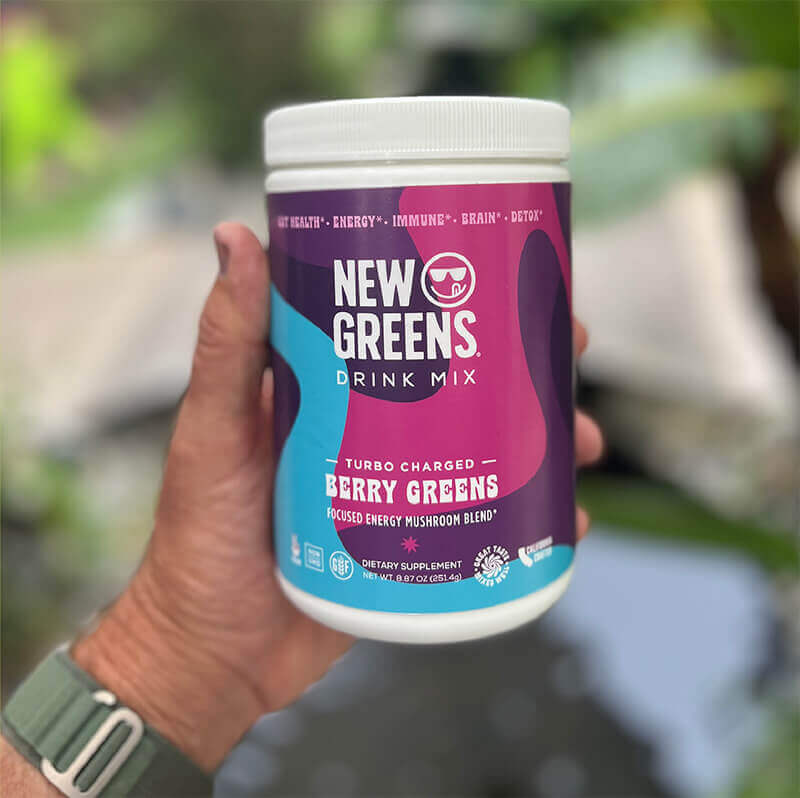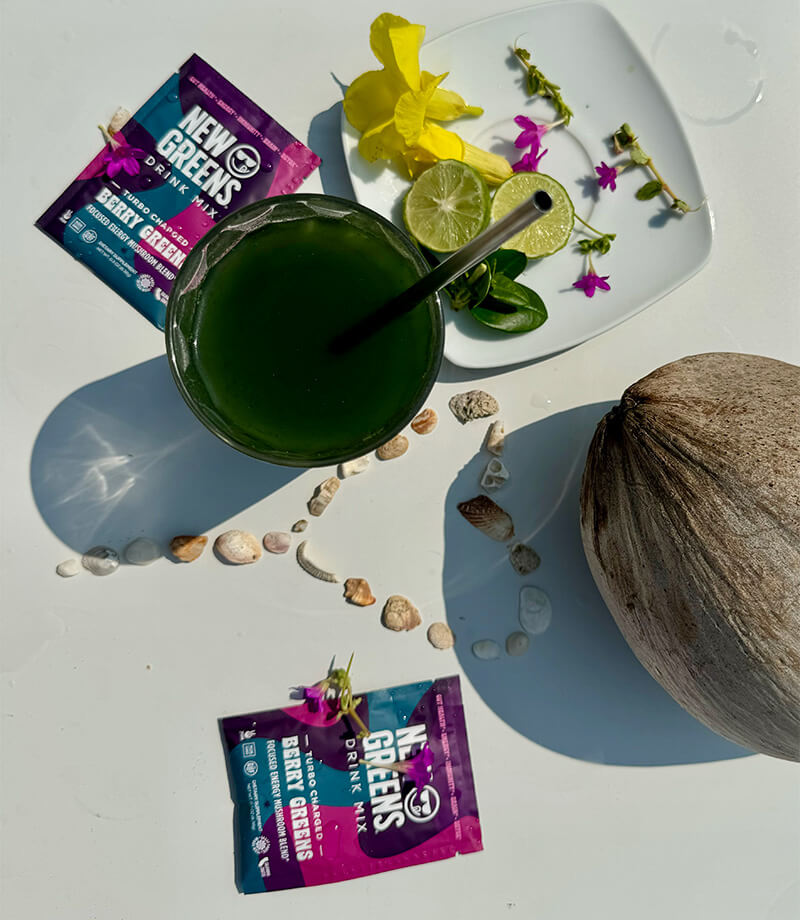 TURBO CHARGED DAY.
Benefits of Daily Usage

BETTER GUT HEALTH
Revitalize your gut and cleanse your body with our organic blend of fiber, enzymes, and potent probiotics.

INCREASED ENERGY
Elevate your vitality with our organic mushroom & adaptogen blends, a powerhouse elixir that enhances energy, sharpens focus, and fortifies the immune system

BOOST YOUR IMMUNITY
Also known as Ganoderma lucidum, Reishi is one of the most revered mushrooms in traditional Asian medicine

HELPS BRAIN FUNCTION
Reishi is one of the most revered mushrooms in traditional Asian medicine, with a documented history of use for thousands of years.
GUT HEALTH • ENERGY • IMMUNITY • BRAIN • DETOX
COMPARE. TASTE. DIE LATER.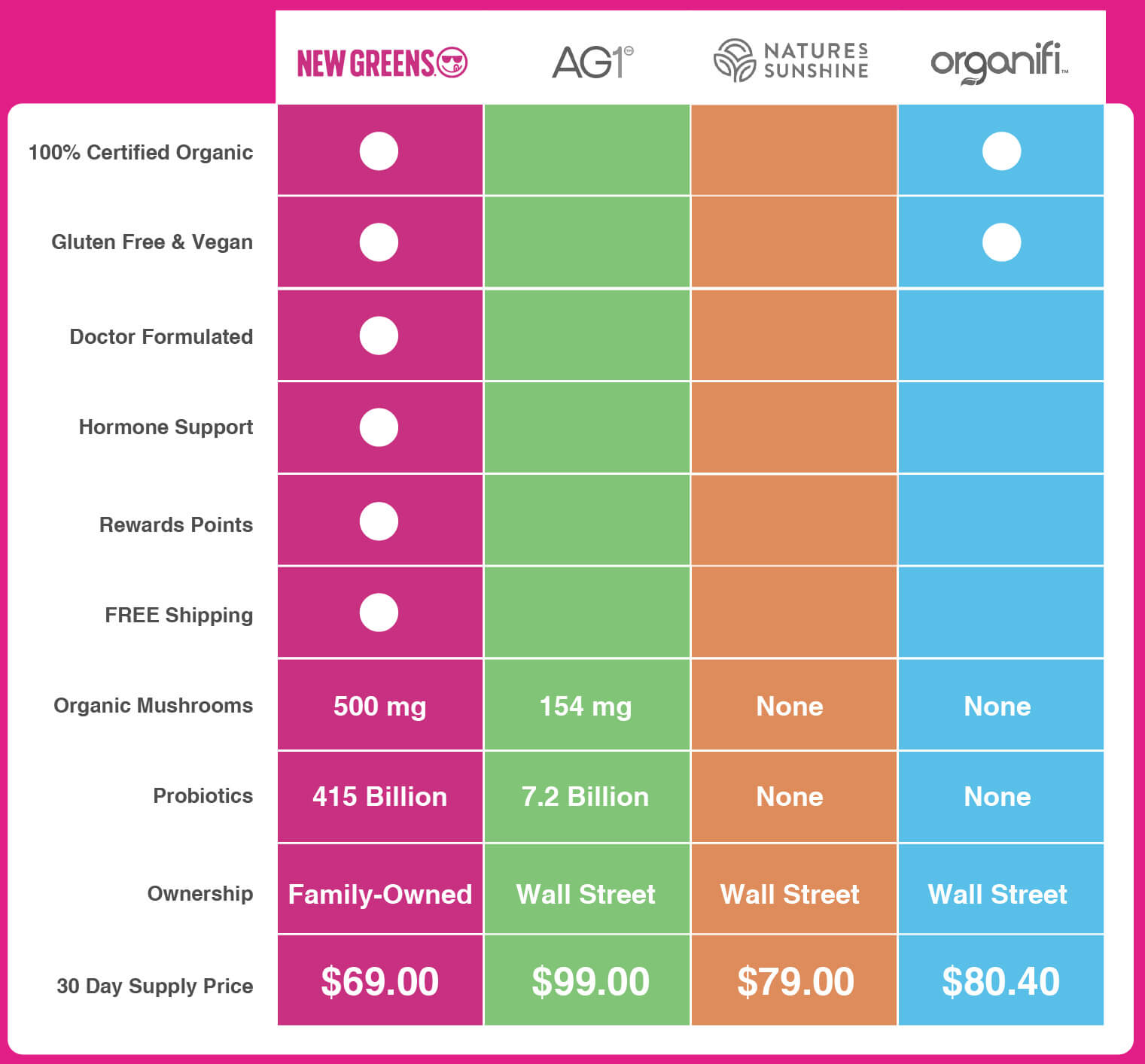 30 SCOOP CANISTERS AVAILABLE
LATER THIS YEAR*
NEW GREENS CUSTOMER LOVE


OMG! Simply the BEST Green Juice. I honestly didn't know that a green powder could taste so good. I've tried other brands like Organifi (which is just okay) and I've even tried AG-1 but that was a disaster. I was pleasantly surprised by how much better this product is is compared to these other brands and have already ordered again!

NewGreens is like drinking a big organic salad… Except it actually tastes good. Won't ever go back to Athletic Greens or any of those other green drinks because they taste so bad. Do Yourself a favor and just buy some already.

My husband and I have been drinking NewGreens now for a month. It is very easy to add into your your daily routine. It mixes really easily without any clumping and has a wonderful smell and the taste is way better than anything else out there that you always hear about. NewGreens IS IT and our kids even drink it!