THE SUPERBERRY STORY
Is it possible to get this much goodness in one drink? It sure is! A delicious blend of greens and superberries — including blueberries, pomegranates, and raspberries — our Superberry blend is a bright and colorful taste explosion that combines all the goodness of greens along with the antioxidant qualities of superberries.
SUPERFOODS WITH A DIFFERENCE
When it comes to superfoods, you need to know you can trust the source. That's why our ingredients will never come from China, but instead predominantly North American farms we know and trust. 100% of our ingredients are certified organic, non-GMO, gluten free, and plant based. We freeze-dry our ingredients in order to retain the whole food, raw, nutrient density, and include sprouted ingredients for better absorption. In other words, we go the extra mile to make sure that what ends up in your glass is the purist, most ethically-sourced, nutrient dense drink available!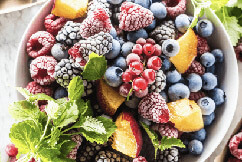 Raw Organic Superberry & Tropical Fruit Blend
Banana, Coffee Fruit (Coffeeberry®), Organic Wild Blueberry, Acai, Cranberry, Mango, North American Blueberry Extract (Vitablue®), European Elderberry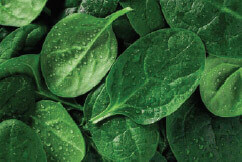 Raw Organic Garden Blend
Kale, Sweet Potato,Broccoli, Spinach Brussels sprouts, Parsley, Collard Greens and Carrot.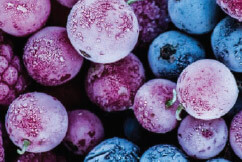 Antioxidants in NewGreens
Raw Organic SuperBerry & Fruit Blend
Whole Apple, Lemon, Tart Cherry, Raspberry, Blueberry, Blackberry, and Pomegranate.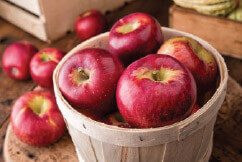 Organic Fiber Blend
Flax Seed, Organic Oats (as Nutrim®) and Apple Fiber.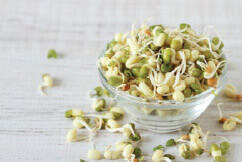 Organic Sprouts
Amaranth, Quinoa, Millet, Buckwheat, Garbanzo Bean, Lentil, Adzuki, Flax, Sunflower, Pumpkin, Chia and Sesame Sprouts.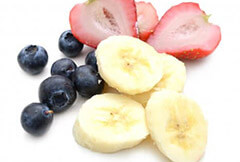 Bright Banana & Explosive Berry Flavors
Bananas & mixed berries deliver a delicious, just-sweet-enough fruity taste that the whole family will enjoy.
COMPARE QUALITY